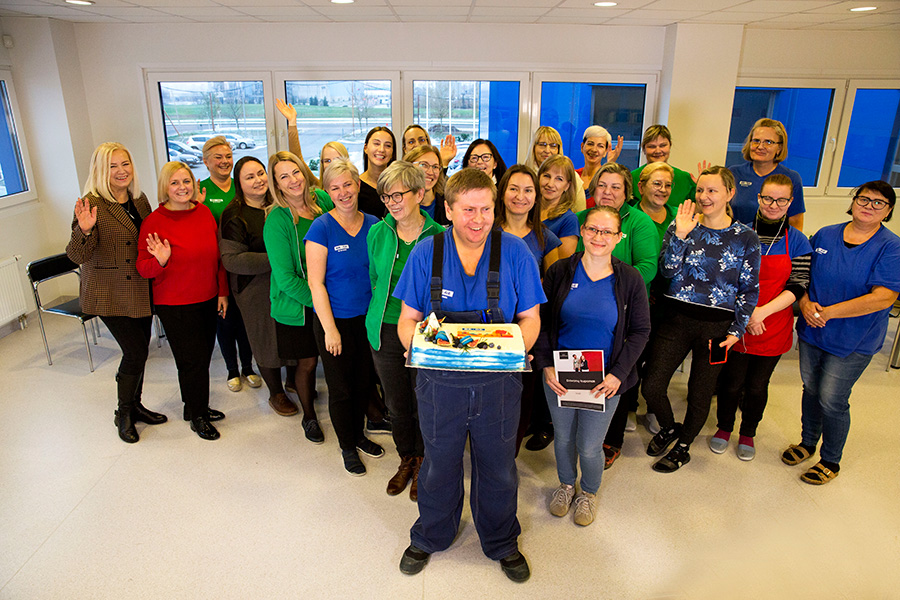 For the second time in a row the Presidency of the Republic of Lithuania and the healthy lifestyle app #walk15 invited communities to take part in a National Mobility Challenge. By participating in this challenge Lithuania, together with other 48 countries, contributes to the initiatives of the European Mobility Week.
The National Mobility Challenge lasted for two months – from the 16th of September until the 16th of November.More than 1100 organizations and more than 40 000 participants from all over Lithuania took part in this challenge. The employees of Be-Ge Baltic were among them. This time 28 active employees represented the company by collecting steps.
Together they collected 10 957 854 steps! This initiative not only contributes to the promotion of healthiness, but also creates greener, more sustainable environment. According to #WALK15 calculations, our 7,827 kilometres on foot saved 713 m3 of carbon dioxide, the amount that would have been generated by choosing a car.
On the 24th of November, on the last day of the challenge, all the employees who took part in the challenge gathered together to congratulate one another. 5 most active team members were rewarded with gift coupons worth 50 EUR each to buy sports and leisure goods.
When we met, we shared stories of our walking experience: employees, in order to keep up with colleagues and other organizations, collected steps by jogging, walking their dogs, going for long walks with family members or simply choosing a parcel machine which is located far from home. Our colleague Daniil Volockoj won the first place who during two months collected even 851 518 steps. He did that by commuting to work on foot.
To celebrate the end of the walking challenge we ate a festive Be-Ge cake and took a group picture. We are glad that this initiative has become an autumn tradition here at Be-Ge Baltic!