Due to the anticipation of Christmas, December is probably the shortest month of the year – we start planning it since November, so that we have enough time to do everything, visit our relatives and friends, and buy necessary things. The anticipation of Christmas at Be-Ge Baltic traditionally started by decorating a sustainable christmas tree, that we were invited to present again by Ieva Simonaityte's Public Library. Concern to decorate the tree sustainably, creating alternative lighting brought our team together for a pleasant festive goal. We decorated our christmas tree with hadmade toys, that we created from unused sewing materials, we also created alternative lighting from a bicycle wheel, which, when spun, generated energy and "turned on" the lights. This year, the Christmas tree decorated the library's Christmas tree yard, and later, in the spring, it will be planted in the company's territory, so that the next Christmas will begin with the lighting of Our Tree.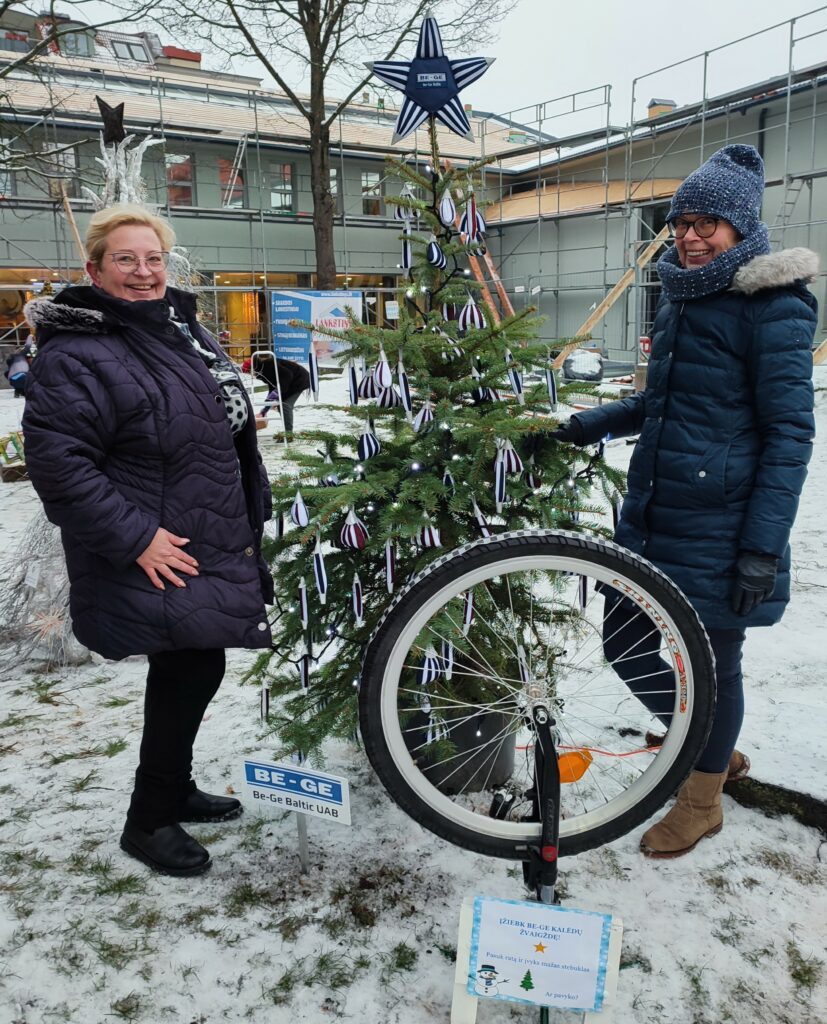 The remaining time until Christmas was counted by the advent calendar created by the seamstresses: every morning, the seamstresses filled the calendar garland with photos from memorable moments of the past year – outings, birthdays or captured daily moments – and it became a beautiful reminder of how rich our days at work were.
This year's consideration of which event or activity to choose for the team celebration became a pleasant challenge. It has already become a tradition that BE-GE Baltic gives its employees and their relatives the invitations to a festive event as presents. This year brought different expectations – to cherish fellowship, live communication and strengthen friendship with colleagues in an informal environment, so we have chosen a different format of the celebration than usual. We invited the employees to the Klaipėda Culture Factory, to a private BE-GE Baltic movie night. After the movie session, which was devoted to our employees only, we gathered to share our impressions in a festive, informal environment: we all dined together, communicated with each other, and took photos for memory. As it should be, the surprise of the evening was Santa Claus, who delighted the company's employees with gifts.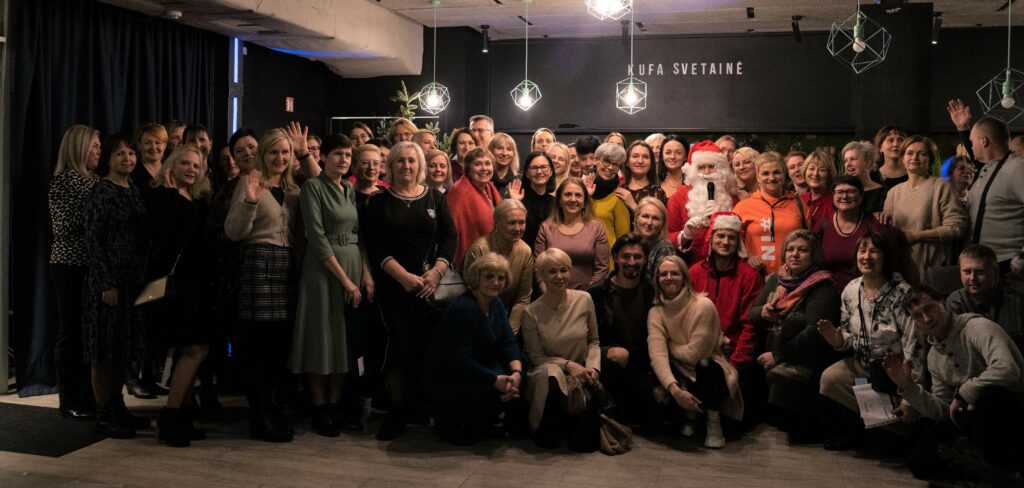 This December really brought more than just planning and rushing to implement plans, it brought the opportunity to pause together with colleagues, review how interesting and meaningful our days and work were.
After the hustle and bustle of the holidays is over and we return from vacation, we still enjoy the fellowship that our time together has given us.