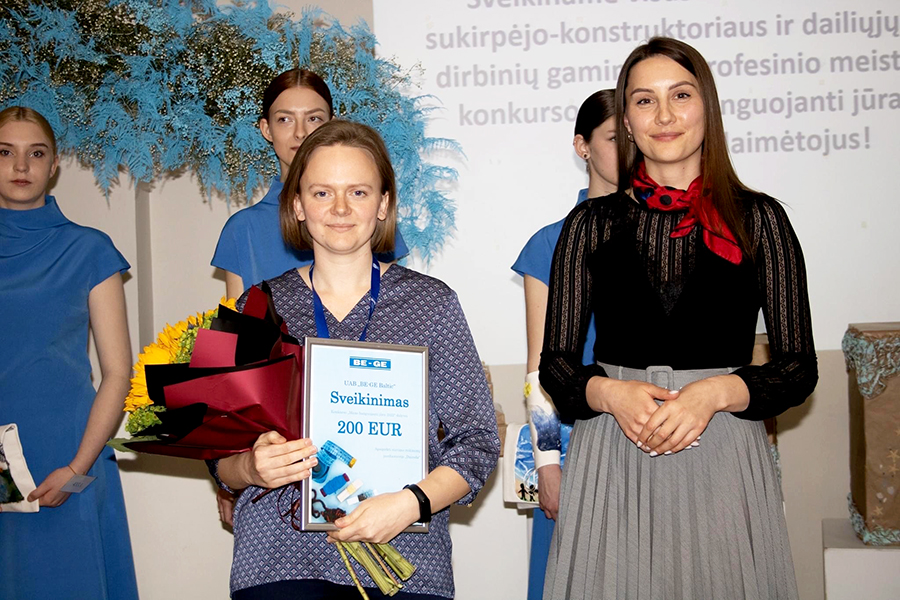 Long-term partnership is one of the main values ​​of Be-Ge Baltic. We are guided by this value not only while cooperating with customers, employees, the community, but with educational institutions as well. We are proud that Klaipėda Technology Training Center has been our social partner for many years now. The partnership, which started from the collaboration, quickly became a time-tested community that helps us better understand each other's expectations and create mutual value of both business and education. Be-Ge Baltic gives away fabrics and other sewing tools to the sewing training program so that the students would be able to use their existing skills using different textile properties.
The youngsters who choose the cutting, pattern making or sewing programs are also being noticed by our company. Be-Ge Baltic invites them to obtain practical knowledge and to try out their chosen career path by signing apprenticeship contracts.
This May, as every year, we participated in the national contest called "Mano banguojanti jūra 2022" at Klaipėda Technology Training Center. This event is not only an opportunity for students to demonstrate practically their professional skills, to get experience from the experts, but also an opportunity to introduce themselves to employers.
Be-Ge Baltic supports the competition by taking part in the competition evaluation committee, where designated employees share their competencies and provide insights into the technological and quality requirements of sewing. The feedback of the commission which is based on consistent and long-term production practice strongly contributes to the training of participants. Every year Be-Ge Baltic establishes a prize which is worth 200 EUR for a participant in a sewing competition. This year the 4th place winner received a gift voucher to shop for sewing supplies.
We are glad that the long-term partnership leads to a mutually valuable cooperation while educating future professional seamstresses and other workers in the industrial sewing.