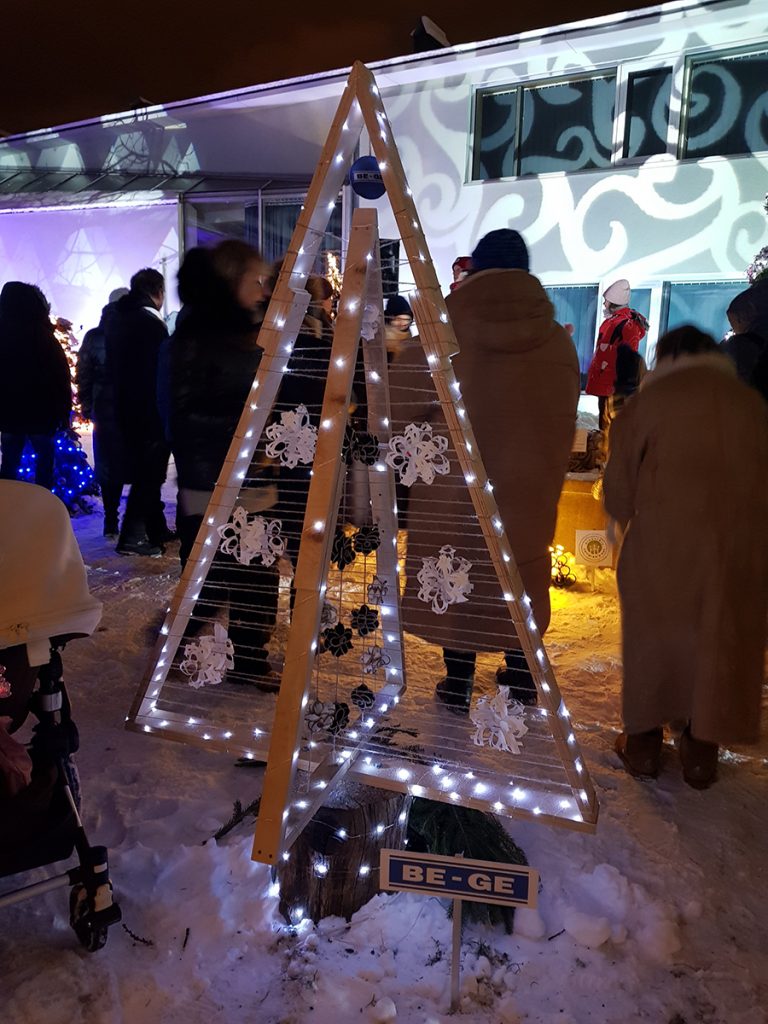 Environmental responsibility is one of the priority areas of the Be-Ge Group's social responsibility activities, which is reflected in the annually presented Group's Sustainability Report. By providing industrial sewing, lego assembly and upholstery services, Be-Ge Baltic aims to ensure that all the company's processes are safe and that the impact on the environment is reduced to a minimum. The company encourages others to do the same by contributing to different social responsibility projects of the Klaipėda community.
For several years in a row, Klaipėda Ieva Simonaitytė Library has been organizing a beautiful event called Christmas Tree Yard. The theme of this event this year is ''Sustainable Christmas". The idea of the project was to create a Christmas tree by refusing plastics, foam or other materials that are incompatible with green ideas.
39 companies, organizations and communities in Klaipeda have joined this initiative with their Christmas trees. All these trees lit in the yard of Ieva Simonaitytė Library in the middle of December and charmed the residents and guests of the city for a whole month.
We have joined this initiative as well! The employees from all the departments created the Be-Ge Baltic Christmas tree by using natural and secondary raw materials only: lego assembly department built the frame for the Christmas tree, the cutting, upholstering and sewing departments made all the decorations, we decorated it all together.
The process of creating this tree was a great opportunity to bring the company's employees together and strengthen the team spirit. We are very happy with the creativity of the employees and their support to the idea of sustainability!
We encourage everyone to be socially responsible and take care of our environment.