Welcome to Be-Ge Baltic UAB
Be-Ge Baltic UAB provides industrial sewing, partial and final assembly of components on subcontracting. We make everything tailor made for automotive and furniture components. The company is placed in Klaipeda, Lithuania.
Construction and Patterning
Be-Ge Baltic UAB can offer knowledge within construction and patterning. Our staff can receive prepared patterns in both file and paper formats as well as make new ones. Be-Ge Baltic UAB can also offer development of new covers to vehicle, office and surveillance chairs as well other furniture.
Cutting and Industrial Sewing
Be-Ge Baltic offers cutting by product and material type: computerized cutting of fabrics, artificial leather and laminated fabrics; manual cutting of patterned fabrics and leather. Cutting precision leads to efficient sewing in small and large series for vehicle seats, office and conference chairs, vehicle interiors, furniture and other industrial textile products.
Upholstery and Assembly
Be-Ge Baltic delivers upholstered and assembled chairs and seats for the automotive and furniture industries. Complete solutions with all components can be offered to deliver the higher added value for customers.
Geographical location and logistics
Be-Ge Baltic UAB is well placed geographically in Klaipeda, the most northern ice-free harbor in the Baltic States. Klaipeda is the only harbor in Lithuania and is an important transport hub.
The Be-Ge Group
The Be-Ge Group is a family-owned group of companies with operations in Sweden, Denmark, United Kingdom, Lithuania, The Netherlands and Germany. The Group comprises of several business areas such as Be-Ge Seating Division, Be-Ge Component Division and Be-Ge Vehicle Division.
Flexible production, high quality
and high supply precision
With skilled personnel, Swedish and English speaking management, as well as low turnover of personnel create circumstances for flexible production, high quality and high supply precision.
Every year on November 6, Lithuania acknowledges Pie Day. This is a meaningful campaign which goal is not only to
Every year it seems that summer is too short. For three months, we try to enjoy every day, and with
The end of the summer was memorable for the entire company: the employees from the cutting, sewing, assembly and administration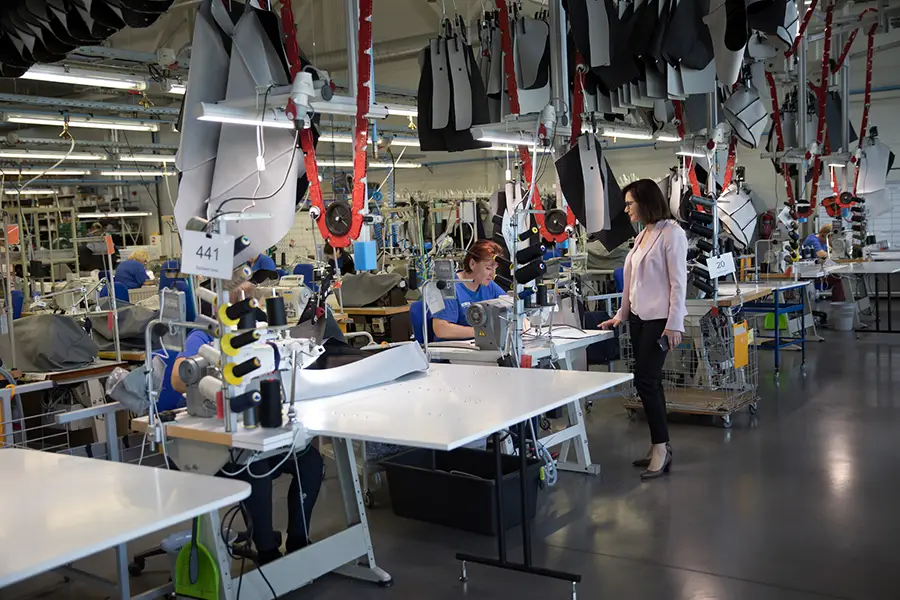 Darbo pobūdis: Tikimės, kad Jūs: Kviečiame prisijungti prie sėkmingai veikiančios užsienio kapitalo įmonės Klaipėdoje, kuri Jums siūlo: Siūlomas atlyginimas (bruto):
Darbo pobūdis: Transporto priemonių sėdynių, baldų, neįgaliųjų vežimėlių sėdynių užvalkalų siuvimas. Reikalavimai darbuotojui: Kviečiame prisijungti prie sėkmingai veikiančios užsienio kapitalo
Jūs būsite atsakingas/-a už: Iš Jūsų tikimės: Kviečiame prisijungti prie sėkmingai veikiančios užsienio kapitalo įmonės Klaipėdoje, kuri Jums siūlo: Siūlomas