The end of the summer was memorable for the entire company: the employees from the cutting, sewing, assembly and administration departments gathered to celebrate an extraordinary anniversary. It has been 20 years since Be-Ge Baltic UAB, which specializes in industrial sewing, upholstery and component assembly, was certified according to ISO 9001 and ISO 14001 standards, which concern quality and environmental management systems.
A periodic maintenance audit of these certificates took place on 25 August this year. The management system, sales and supply processes, work environment and production infrastructure were evaluated during the audit. We are glad, that none of non-compliance with the standards was found during this audit conducted by DNV.
On this occasion, the good results were celebrated together with the team, thanks were expressed for their involvement and everyone enjoyed an impressive cake.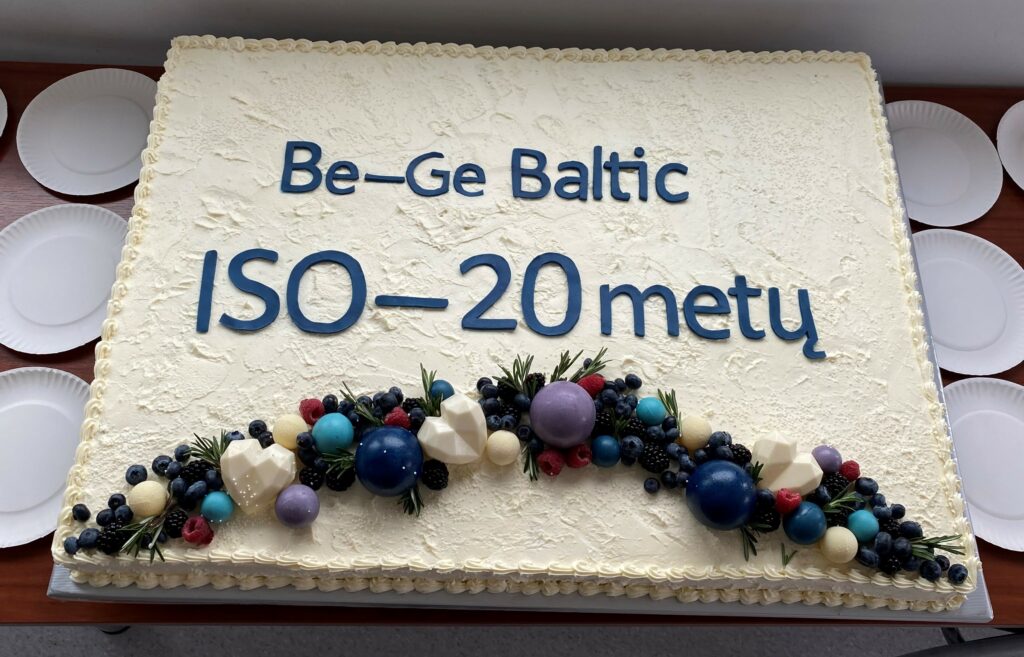 With the implementation of international quality and environmental standards ISO 9001 and ISO 14001, the company has been constantly and consistently improving its internal processes for two decades, actively involving and encouraging employees to grow together, as quality is one of the most important work principles at Be-Ge Baltic UAB.