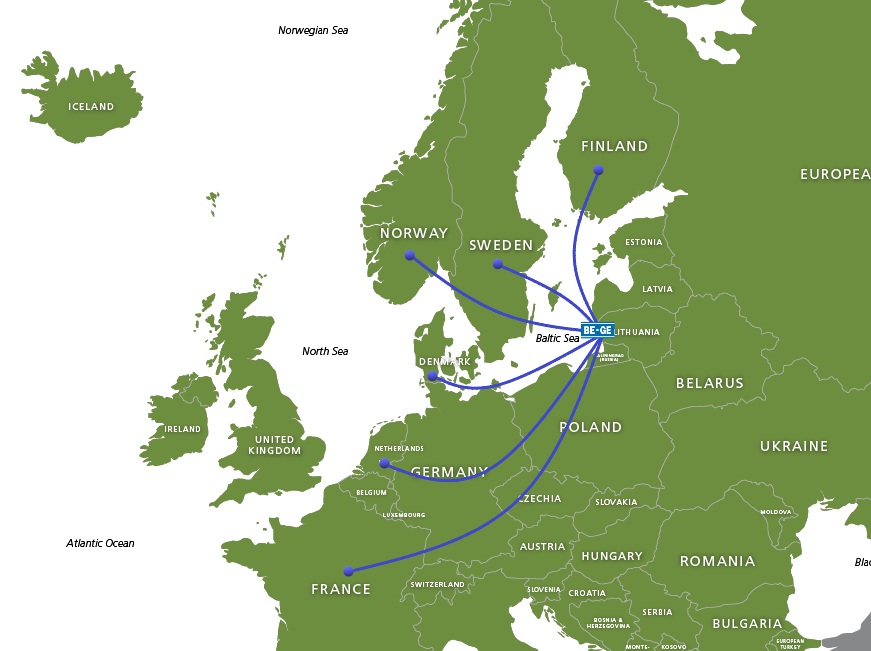 The main aim for Be-Ge Baltic in relationship with customers is to build a reliable, long-term connection. We know that reliability and communication is the main thing when it comes to creating partnerships – we always keep an open communication with our customers. Understanding customer's needs is our first priority. Such relationship with our clients allows us to know more about their business and products and together we can contribute to our customer success. We are proud that many of our partnerships have been flourishing for many years and our close collaboration allows us to grow together.
The main strengths of Be-Ge Baltic successful collaboration with customers:
Reliability
Stability and sustainable growth
Flexibility
And quality.
We are happy to have customers from all over Western and Northern Europe.